The Wedding Bagpiper- 
Live music at a wedding enhances the occasion. A day to be enjoyed and cherished.
Ceremony Package includes:
Music as groom & guests arrive.
Music when the bride arrives.
Play bride down the aisle (optional).
Music as bride & groom exit the ceremony with guests, and whilst photographs are taken.
Reception Package includes: 
Complete ceremony package as above.
Music to welcome everyone to the reception.
Music to accompany afternoon reception.
Play bride and groom to the top table for meal.
Premium (Full Day) package: 
A live musician for the whole day! 
Complete Ceremony and Reception packages as above.
Music at breakfast (to accompany the bride and bridesmaids to breakfast and\ or bagpipes to accompany the groom's men).
Lead the groom's men from hotel to ceremony, announcing their arrival.
Play as evening guests arrive.
Music to accompany supper late in the evening (Smallpipes recommended).
Or whatever you want to make your occasion unique!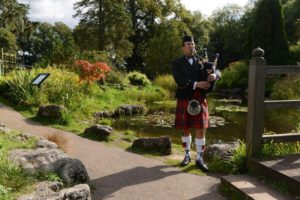 Contact: Malcolm Smith
I'm a professional Scottish bagpiper for hire, and therefore available 7 days a week. I grew up in Glasgow and started learning the pipes at 11 years old. Then moved to the north of England in my early 20s. I have 30 years continuous experience playing to a high standard with pipe bands in Scotland and England. I've performed at hundreds of events as a solo musician, especially weddings, funerals, birthday parties, and more.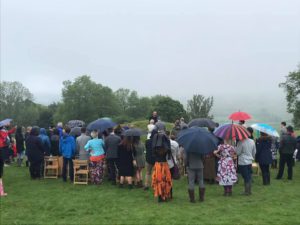 A unique Wedding Venue in the Lakes
I perform the bagpipes weekly throughout Cumbria & The Lake District. I also travel to Lancashire, Yorkshire, County Durham, The Scottish Border and further afield on request.
I've recently visited Barrow-in Furness, Kendal, Keswick, Grasmere, Windermere, Ambleside, Penrith, Carlisle, Ulverston, Grange-over-Sands, Cartmel, Ravenglass, Whitehaven, Workington, Cockermouth, Patterdale, Gosforth, Silloth, Maryport and Langdale.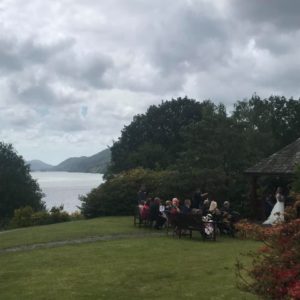 Overlooking Windermere- 2019
Most importantly, I take pride in every performance and value the feedback and appreciation I receive from customers.
Visit my Facebook page (link above) or 'News & Reviews' (link below) to find 5-star reviews and recommendations from satisfied customers.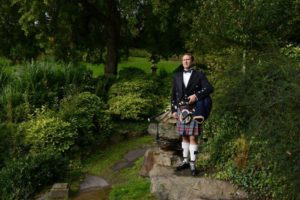 Malcolm Smith- The Traditional Piper
A Selection of Bagpipe Music for Weddings
Please note: This is a small selection of the tunes I can play. And I regularly learn new music on request. If you'd like another piece for your occasion please ask. Please also visit the Videos page for a sample of my playing. Thanks! 
Most Requested- Scotland the Brave, Highland Cathedral, The Skye Boat Song, Flower of Scotland, Mhairi's Wedding, Braveheart Theme- 'A Gift of a Thistle', (I'm Gonna Be) 500 miles (The Proclaimers), Here Comes The Bride.
Other Popular Tunes- The Banks of Loch Lomond, The Green Hills of Tyrol (aka The Scottish Soldier), The Wild Rover, The Rose of Allandale, The Rowan Tree, Bonnie Dundee, Highland Laddie, The Brown Haired Maiden.
Contact: Malcolm Smith